Bible Camp was a Success!
We took a step of faith (in the midst of Covid) and held a Children's Summer Bible Camp for a week in August and it was great! We had a high day of 67 children, with 2 children saved! That was in spite of it raining most of the days and having to be inside, but it was just the right number of people to not be too crowded. And we had a truly wonderful time learning about all the Mysteries that God has revealed in the Bible! And in the evenings, we had 28 local teens come along for preaching each night! We are praying God's word will bear much fruit in their lives!

Baptism
This past Sunday (September 19th) a young man named Stephen followed the Lord's command and publicly stood forth and testified of getting saved at Bible Club two years ago, and wanted to make it public now. Stephen is a faithful young man who really loves the Lord! The river water was definitely cold, but the joy and rejoicing was the best that day! Praise God for fruit from our outreaches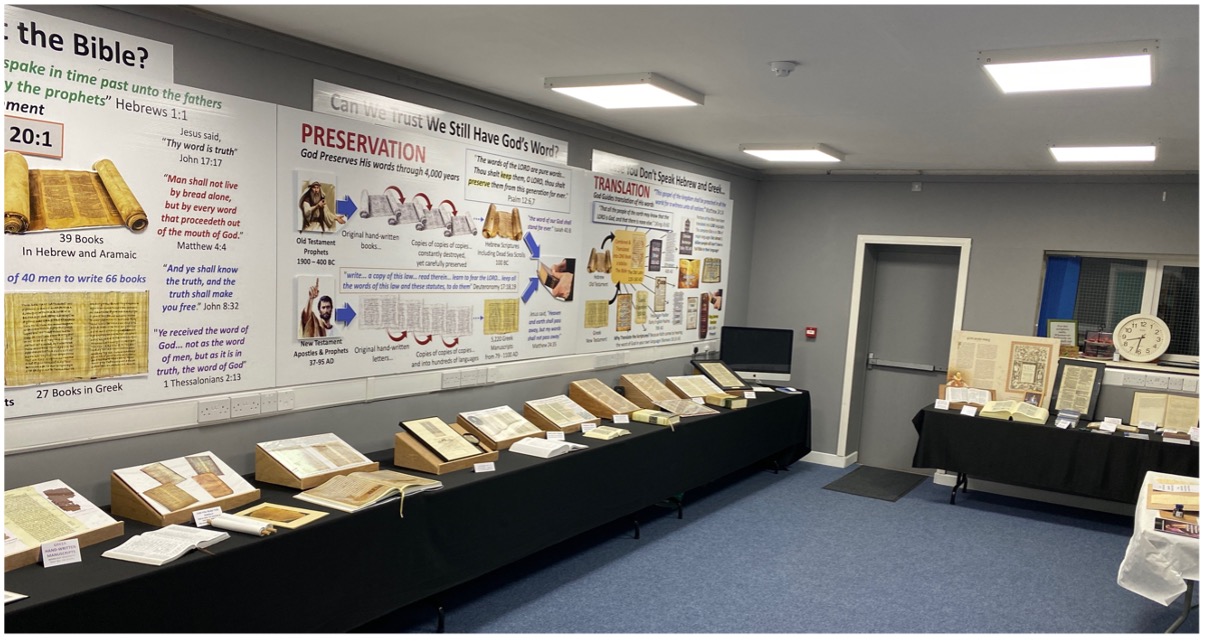 The 'Making of the Bible' Museum
For all the Month of September, I have been working on updating our Making of the Bible Museum here in our church that shows the way God INSPIRED, PRESERVED and TRANSLATES His words into languages and cultures all over the world! Our people always enjoy learning about the miracle of the written words of God, but this time I am making it available to our area schools! Pray for open doors! People are welcome to come Tuesday – Fridays and learn about the rich history behind the making of the Written word of God
Some things to Pray about...
1) Our Freedom from Addictions Meetings begin 1st of October and could use a lot of prayer for wisdom and persistence in winning broken lives!
2) We love our church building, and have developed it and expanded it, but we are running out of room! Please pray for wisdom for our next step.
3) Pray also for a big effort soon to get a lot of people involved in discipleship?
Until Next Time,
God bless you as you serve the King of kings!
---