Click here to meet some of the people Click here to meet the Church Leaders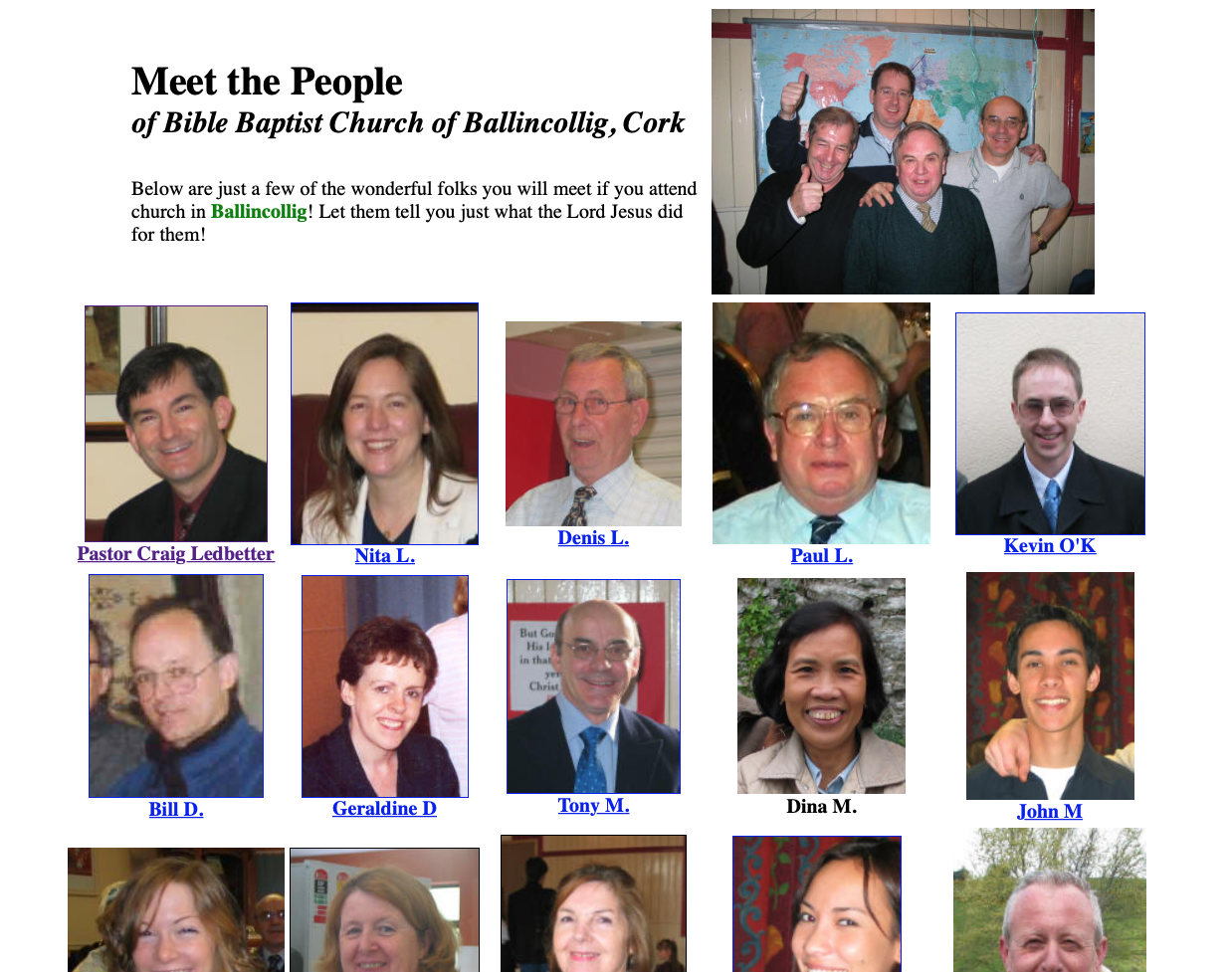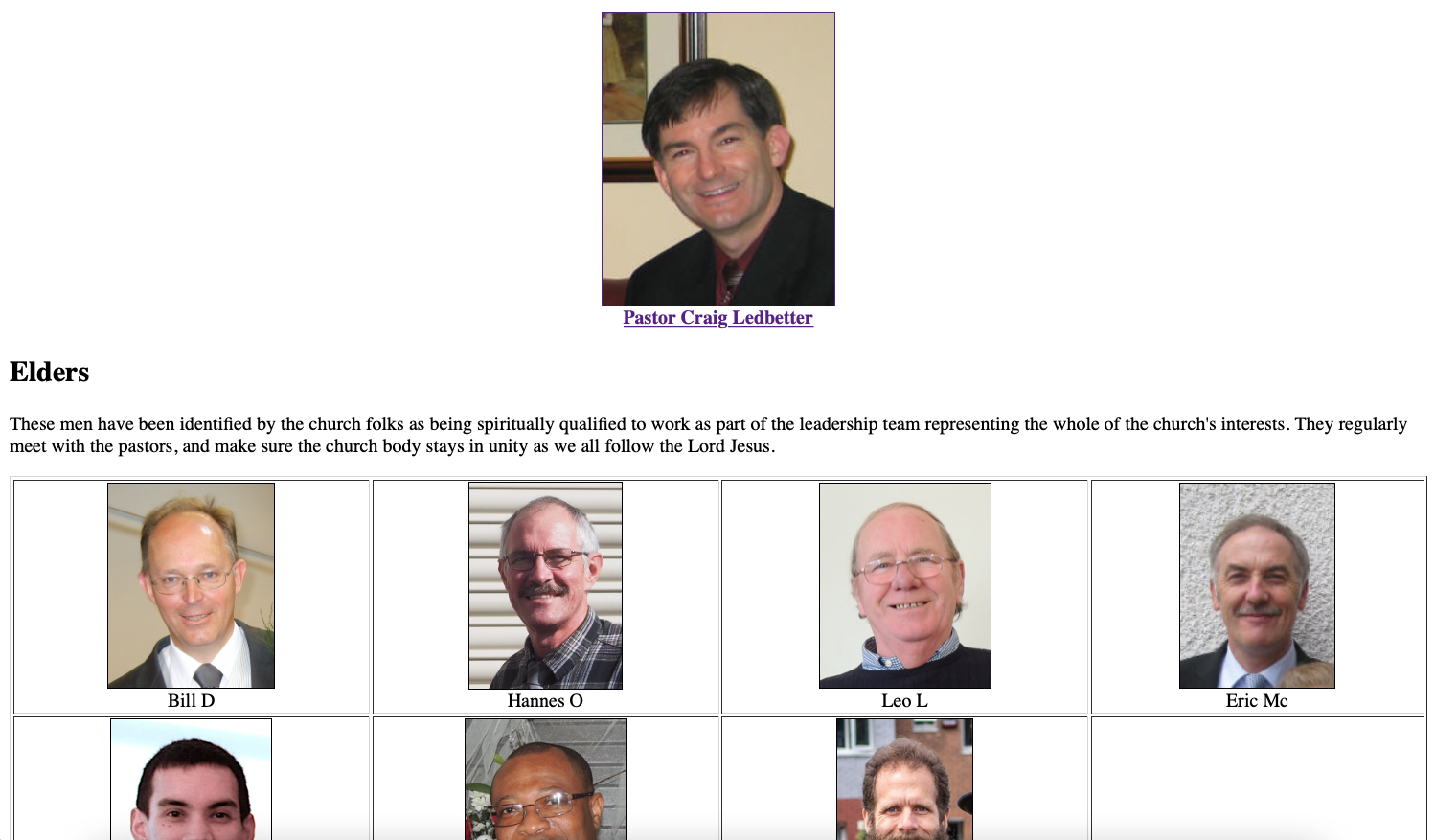 Introducing the People of Bible Baptist Church!

The people at Bible Baptist Church Ballincollig invite you to come visit a church that cares! Our mission is to direct people to a full faith in Jesus Christ alone, according to the Bible alone, so that they can experience life that is never alone! The emphasis of every meeting is the life-changing study of the word of God, and the challenge to live for Him in this sinful age. You will find no rituals here - we just follow the Lord Jesus according to His own words! It is called Christianity! Churches, religious councils, and denominations all claim to speak for God. But Jesus basically said, "I'll speak for myself!" There truly is no other way to know what God thinks or feels about us than by studying what He said in the Bible. Our meetings therefore centre on studying the Bible to learn what is the right way to live and how to effectively care about people. Our Lord cares about people where they are at, and we are living testimonies of His life-changing love! We gather together on a Sunday as a group, and also in small Bible studies in various homes throughout each week. There are many opportunities for anyone to learn the word of God personally, even by e-mail, and the Internet! We intend for our generation to learn what it means to know, trust, love, and fully follow the world's only Saviour, Jesus Christ!
Come learn how to personally know and love the Almighty Creator, who came to be your Saviour! You must understand that if Jesus is not your Saviour, then one day, He will be your Judge!
If the study of the Bible interests you, or even if you are just curious, then we invite you to come and discover a place where you can see, hear, and experience simple, yet genuine love for God, His perfect word, and for each other! That's what a Christians church is all about!
Contact us if you have any questions, or need further information, ring Pastor Craig at (021) 4871234, or (087) 276-6764, or email Craig. He is available day and night.