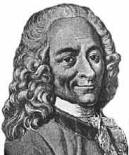 François Marie Arouet Voltaire
(1694-1778)
The Christian physician who attended Voltaire during his last illness said, "When I compare the death of a righteous man, which is like the close of a beautiful day, with that of Voltaire, I see the difference between bright, serene weather and a black thunderstorm. It was my lot that this man should die under my hands. Often did I tell him the truth. 'Yes, my friend,' he would often say to me, 'you are the only one who has given me good advice. Had I but followed it I would not be in the horrible condition in which I now am. I have swallowed nothing but smoke. I have intoxicated myself with the incense that turned my head. You can do nothing for me. Send me a mad doctor! Have compassion on me-I am mad!' The physician goes on to say: "I cannot think of it without shuddering. As soon as he saw that all the means he had employed to increase his strength had just the opposite effect, death was constantly before his eyes. From this moment, madness took possession of his soul. He expired under the torments of the furies." At another time his doctor quoted Voltaire as saying: "I am abandoned by God and man! I will give you half of what I am worth if you will give me six months' life. Then I shall go to hell; and you will go with me. O Christ! O Jesus Christ!"
Today, Voltaire has become an historical footnote while the Bible continues to increase in every part of the world.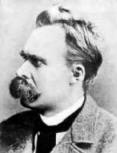 Friedrich Nietzsche (1844-1900)
"God is dead. God remains dead. And we have killed him. How shall we, murderers of all murderers, console ourselves? That which was the holiest and mightiest of all that the world has yet possessed has bled to death under our knives. Who will wipe this blood off us? With what water could we purify ourselves? What festivals of atonement, what sacred games shall we need to invent? Is not the greatness of this deed too great for us? Must we not ourselves become gods simply to be worthy of it?"
Nietzsche died insane, in an asylum, of syphilis — signing his last letters "the Crucified One." He was adored by the Nazis as their semi-official philosopher.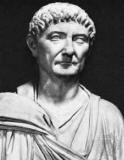 Diocletian
A.D. 303
The emperor Diocletian began one of the most terrible persecutions of Christianity in history. One target of his violence was the Bible itself. He ordered that every copy of the Bible be confiscated and burned. Only 25 years later, Constantine (the very next emperor of Rome) ordered that 50 copies of the Scriptures be prepared and paid for by the Roman Government.
In spite of Diocletian's efforts, there were plenty of Bibles around to make more copies and see the world completely turned upside-down!


Karl Marx
(1818-1883)
Marx believed that religion could only be abolished when man finally realized that he had control over the world, and that man would have to take complete control of the economy of the world. This was the foundation of Communism. And the ultimate goal of economic control (Communism), was the abolition of religious belief. Karl knew that all religion had to go, because he knew that Christianity, and Judaism both instilled the rights of private ownership, and self-protection, and individualism, which were completely contrary to Communism.
Carl died never getting to see just what damnable use his ideas were put to by the likes of Lenin, Stalin and Mao! Carl would be "proud" of the almost 100 million deaths directly resulting from his rejection of God's laws!

Sigmund Freud
(1856-1939)
Freud was raised in a world steeped in religious belief. His home was a small town (Freiberg, Morovia) where — like so many towns in the nineteenth century in Eastern Europe — a community of Jews lived among a majority of Catholics. His interpretation of God was based on the Bible being written by man, not as we know, dictated by God.
Sigmund died of cancer of the jaw, heart failure, and an overdose of morphine administered by his doctor (assisted suicide)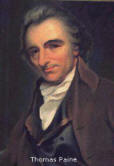 Thomas Paine
1737-1809
Thomas had a grand vision for society: he was staunchly anti-slavery, and he was one of the first to advocate a world peace organization and social security for the poor and elderly. But his radical views on religion would destroy his success, and by the end of his life, only a handful of people attended his funeral.
At the end of his life, Paine discovered that his contributions to the American Revolution had been all but eradicated due to his attack against religious views. Derided by the public and abandoned by his friends, he died on June 8, 1809 at the age of 72 in New York City.

Clinton Richard Dawkins
1941-
Twice divorced, Richard spends his days popularizing the idea that everything, absolutely everything (including his marriage failures) can be explained through purely materialistic means. Raised in the Church of England, he decided that the theory of evolution better explained the universe than his religious understanding. So, in 1976, Mr. Dawkins wrote a book called, The Selfish Gene, to show that we are only selfish creatures at best, and the only reason why we survive so well is because we are actually good at being selfish. Our selfishness is part of our genetic make-up, and it drives almost everything we do.
Richard has since written many more books promoting his interpretation of the mechanics of life, but he has a very clear agenda - to blame God and even the concept of God for all of man's ills. He seeks to prove that mankind would be so much better off without any moral anchor, and without any moral judge except ourselves. Hmmmm. Mankind has been here before!
Dawkins is a great old car salesman: he "sells" his product well! Ignorance of the facts affects even the most intelligent!