Baptisms
24 June, 2007
Bible Baptist Church, Ballincollig, Cork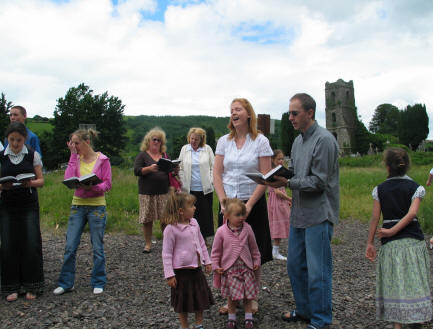 The church started gathering and singing at the River Lee ! What a testimony!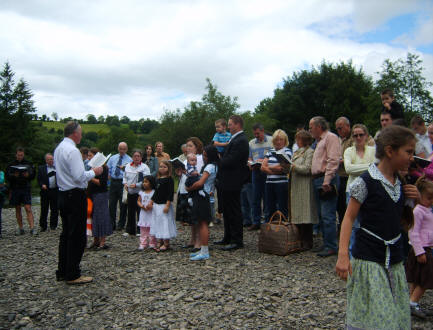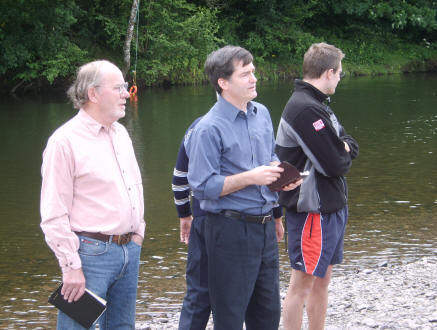 Pastor Craig preaching about the cross, and that Baptism is NOT part of salvation, but of obedience, once a believer is born again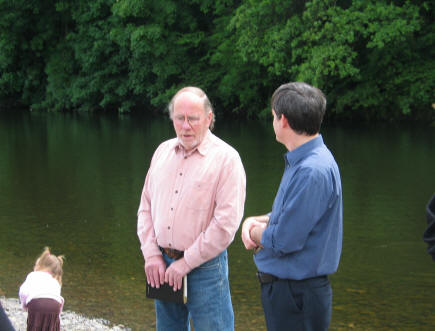 Leo giving his testimony of salvation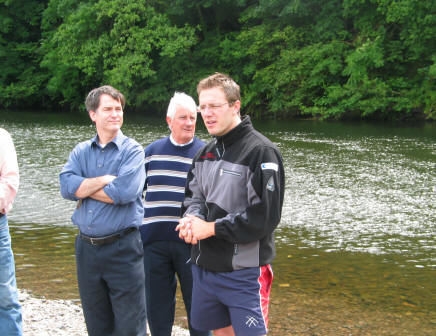 Michael telling about how Jesus saved him!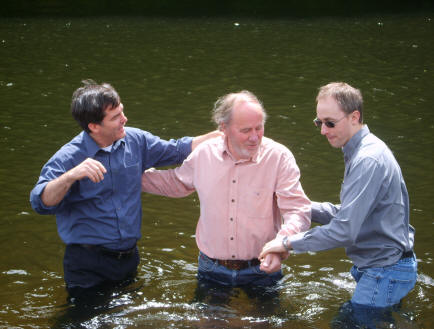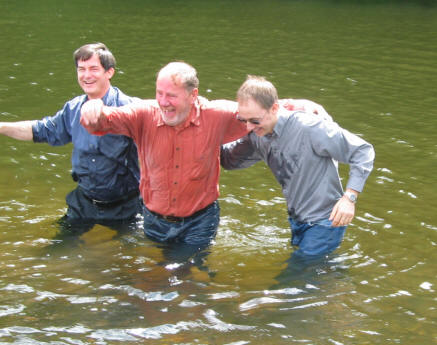 Leo is the first under to be baptized!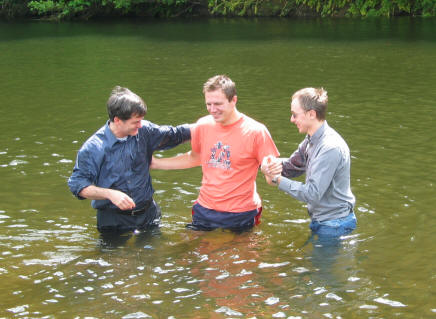 Next came Michael!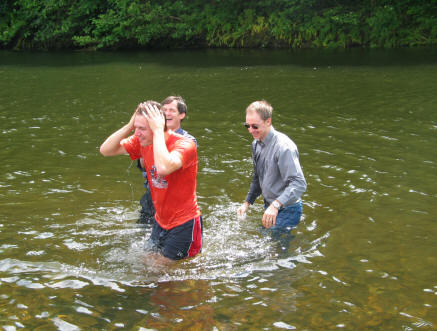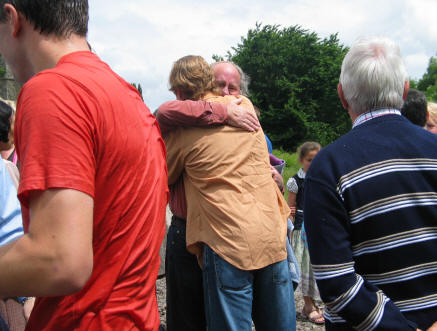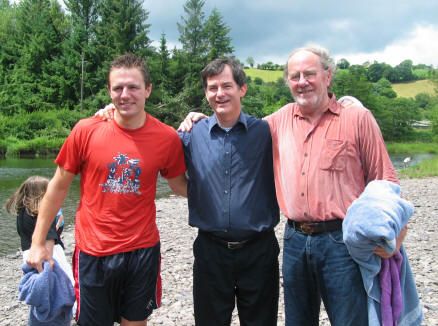 What a great day! Cold, wet, but blessed!