Target the Heart
Presents...

Counter Shock!

A Teen's Discovery of the Truth!

So, What's Up?
Every evening, Monday thru Friday (20 - 24 August) starting at 7pm, in the Ballincollig Gym (just Club off the Ballincollig Link Road, across from the Fire Station), there will be an explosion of fun! You will be pleasantly surprised by the shocking things you will both learn and experience in this week- long discovery of hard hitting truths..
Yeah, we will have deep things to think about, but boy will we have some great things to do too!
Activities include: Gladiator Wrestling Matches, Backward Tug-o-wars, Blind Dodge-Ball, Impossible Obstacle Courses, and even a 20 foot Ice Cream Sundae! And that's just SOME of the events!
Oh yeah, I know, you're too cool to have this much fun - right!
I don't think so! Come on in, leave as you please, but don't miss this once a year event!


Click HERE to see pictures so far...


You Find the Way...
We'll Do the Rest

This is all happening in the Ballincollig Gym (in the Ballincollig Link Road Business Park, just off the Ballincollig Link Road, across from the Fire Station).
If you don't know where that is, ASK SOMEONE!
It runs from 7 till 9pm,
Mon-Fri (20-24 Aug)
Admission is FREE
This event will be priceless!


The world's Smallest Athelete!

The "Ins" and "Outs"

WHO CAN COME?
Anyone 12-18 years old

WHAT TO EXPECT
A Great Time - Some Great Food
Great Help - Great Young People
Some Shocking Truths - A Great Change

WHY COME?
Because everyone needs some solid answers and helps with life these days – don't be shy about having fun while learning to follow Jesus and be what He designed you to be – to be the Best!
There are very few teenagers who don't need what this event will offer - if you think you are doing fine, come anyway and help a load of other teens then!

We reserve the right to refuse admission to troublesome teenagers - so be good!

Shocking Truths...

Shock Values - the shocking value of Morality, solid Family Values
Future Shock – What the future holds is scary!
Culture Shock – what's it like being a Christian in a pagan world?
Shock Waves – what happens when one Christian affects others?
After Shocks – How to keep growing and changing is like the after-effects of an earthquake
Monday – Friday 20th - 24th August, 2007
7.00 – 9.00pm Every Evening
At the Ballincollig Gym Club
Next to Curves, in the Link Road Business Park, Ballincollig
It's FREE!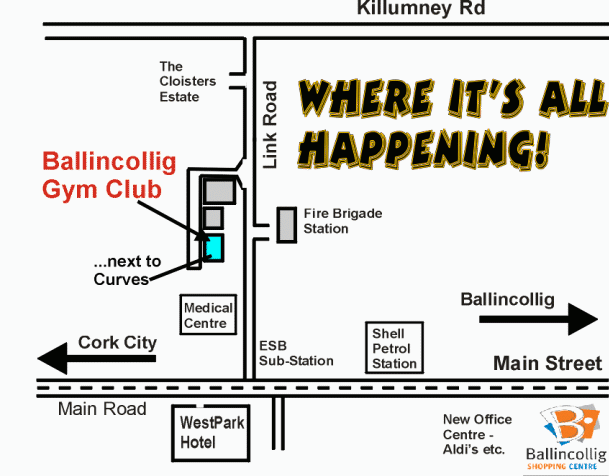 The Bible Baptist Youth Group are a dedicated group of young people who have decided to love life, and live it sensibly and spiritually according to the teachings of Jesus Christ as presented in the Bible. Sounds rough, but it really isn't! We want to grow up, not end up in prison, pregnant, or in a grave somewhere simply because we were following our hormones instead of God. We didn't make our commitment to Jesus lightly - it came through looking at the facts of life from not only our own viewpoint, but also from God's. And we found life - real life - in the living God named Jesus Christ the Messiah!
Want to know some of the facts that make the difference even in teen lives? Come along and see for yourself! It's a cool group, and you'd only make it better!