Click for a Google Map
of the Innishmore Estate Green where we hold the Bible Clubs...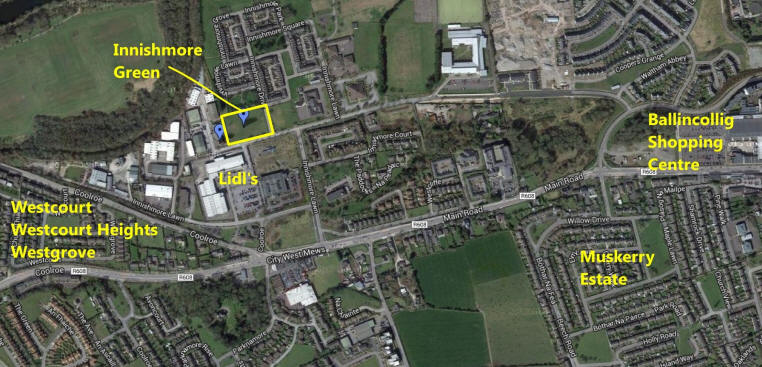 The green is located just behind Lidl's in the Innishmore Estate on the West End of Ballincollig,
It is less than a mile from the Ballincollig Shopping Centre heading West on the main Road through Ballincollig.
If you are in the Lidl's parking lot, look north and you will see behind Lidl's a large Green - that is where the Club is held. There will be signs pointing everyone to the Club's activities on each day.