BIBLE VERSES 2005
To Be Like Jesus!
Jan - Purpose-Filled (Acts 26:28)
Feb - Spirit-Filled (Luke 4:14)
Mar - Prayer-Filled (Luke 18:1)
Apr - Love-Filled (John 3:16)
May - Action-Filled (Acts 26:18)
Jun - Joy-Filled (John 15:11)
Jul - Others-Filled (Philp 2:4)
Aug - Faith-Filled (Gal 2:20)
Sep - Family-Filled (Matt 12:50)
Oct - Answers-Filled (1Pet 3:15)
BIBLE MEMORY VERSE
Purpose-Filled Life
Acts 26:28
Then Agrippa said unto Paul, Almost thou persuadest me
to be a Christian.
Acts 26:28
BIBLE MEMORY VERSE
Spirit-Filled Life
Luke 4:14
And Jesus returned in the power of the Spirit into Galilee: and there went out a fame of him through all the region round about.
Luke 4:14
BIBLE MEMORY VERSE
Prayer-Filled Life
Luke 18:1
And he spake a parable unto them to this end, that men ought always to pray, and not to faint.
Luke 18:1
BIBLE MEMORY VERSE
Love-Filled Life
John 3:16
For God so loved the world, that he gave his only begotten Son, that whosoever believeth in him should not perish, but have everlasting life.
John 3:16
BIBLE MEMORY VERSE
Action-Filled Life
Acts 26:18
To open their eyes, and to turn them from darkness to light, and from the power of Satan unto God, that they may receive forgiveness of sins, and inheritance among them which are sanctified by faith that is in me.
Acts 26:18
BIBLE MEMORY VERSE
Joy-Filled Life
John 15:11
These things have I spoken unto you, that my joy might remain in you, and that your joy might be full.
John 15:11
BIBLE MEMORY VERSE
Others-Filled Life
Philippians 2:4
Look not every man on his own things, but every man also on the things of others.
Philippians 2:4
BIBLE MEMORY VERSE
Faith-Filled Life
I am crucified with Christ: nevertheless I live; yet not I, but Christ liveth in me: and the life which I now live in the flesh I live by the faith of the Son of God, who loved me, and gave himself for me.
Galatians 2:20
BIBLE MEMORY VERSE
Family-Filled Life
Matthew 12:50
For whosoever shall do the will of my Father which is in heaven, the same is my brother, and sister, and mother.
Matthew 12:50
BIBLE MEMORY VERSE
Answers-Filled Life
1Peter 3:15
But sanctify the Lord God in your hearts: and be ready always to give an answer to every man that asketh you a reason of the hope that is in you with meekness and fear.
1Peter 3:15
<![if !vml]>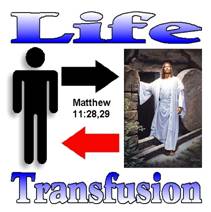 <![endif]>