Suggested Preaching Topics
If you might could recommend any study topics, please email them to Pastor Craig Ledbetter, and we will see if we can add them to the schedule.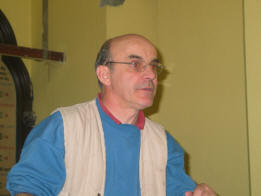 Goals – what do we want to learn and change in us and our men?
Fear of God in us – this is the priority

Burden for lost souls who are under the coming judgment of God

Become better husbands

Be better fathers

Be better church members

Be better church leaders
Preliminary Preaching Schedule
Thursday, 20 April
Friday, 21 April
Session One at 9.30am – The Sins of Jonah (Derry O'Sullivan)

Talk session - worksheet – Struggling with God's Will

Session Two at 11.30pm - The Sorting Out of Jonah - Breaking a Bitter Man (Bob Zemeski)

Lunch

Afternoon Mountain Climb and Hiking

Sports and Activity Time

Session Three at 7pm – The Soul-Winning of Jonah - Reaching our Nineveh (Kevin O'Keeffe)

Prayer Time

Singing and Testimony Time at 10pm

Activity
Saturday, 22 April
Session One at 9.30am – the Second Chances of Jonah - Our God is a God of Second Chances (Layton Kelly)

Talk Session – worksheet – time to decide – make some decisions – Second Chances in My Life

Early Lunch at 11.30am

Clean Up and Head Home by 12noon
These times, messages and events are all subject to change as the Lord leads, and as things develop so check back often to see how everything is shaping up... AND PRAY for the Lord to bless this Retreat!