The Bible Version Debate
For the Christian, THIS is the battle-ground that must be fought! Before the imagination can be conquered; before sins can be confidently mortified, the authority of the Scriptures both IN and OVER the life of the believer must established beyond ANY doubt. Because, the devil's FIRST line of attack, is at our foundation, which is the word of Almighty God!

How Do I Find Out More Information?
Great Resources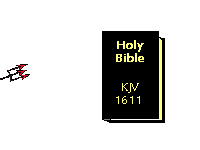 ...