Bible Clubs
Below are some photos of the hundreds of children that have had the opportunity to hear the Gospel, and learn of life and forgiveness because of Calvary! E-mail us today and find out when the next Summer Holiday Bible Club is being held!

We will send you a lost of upcoming Bible Clubs, where there will be held, and how to register your kids to attend.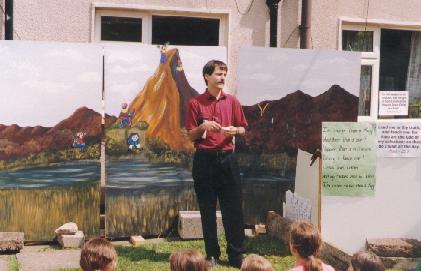 We create an entire atmosphere so that kids can really SEE just how great our God is!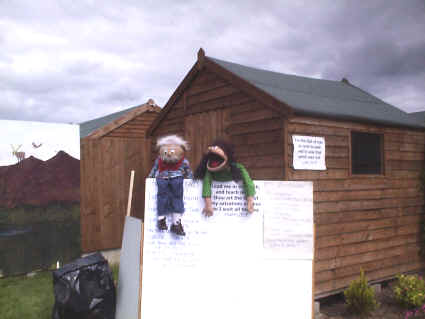 Puppets go a long way helping young hearts learn about Jesus!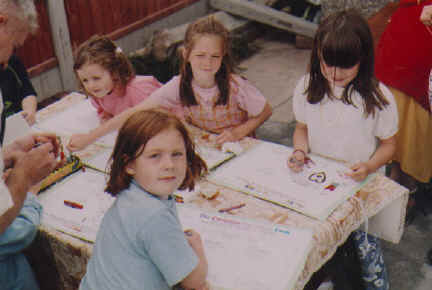 Craft time reinforces the lesson from God's word!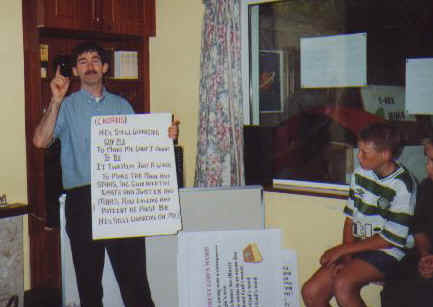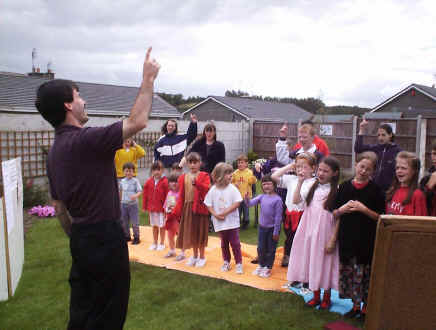 Singing is our speciality!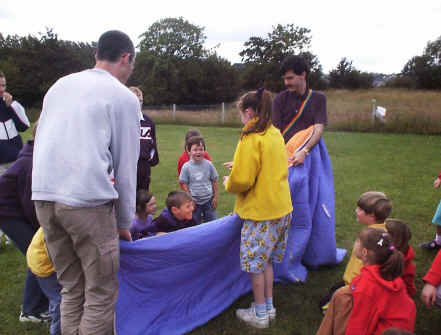 This is a great game - The Naming Game - you have a blanket between you and another team. At the counto fhtree the blanket is dropped, and you have to name the other pewrson who was randomly chosen, before they can name you!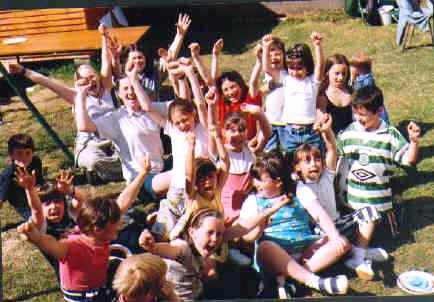 And there are just hundreds more! Come on out this Summer and discover the fun of learning to follow Jesus!